What causes a pinched nerve and nerve pain?
November 13, 2018
You don't have to live with jaw pain!
February 17, 2019
Personal Injury and Attorneys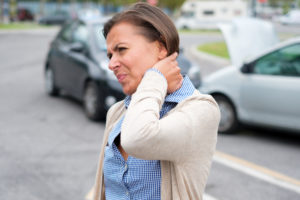 When our patients get into an accident, they often turn to us for care. When accidents are due to a third party (patient is not at fault), we suggest retaining an attorney. For some, this may seem overboard or unnecessary. It can have a negative connotation.
There are several reasons we suggest our patients speak with an attorney:
They fight for your best interests, not the best interest of any other party involved
They handle the case from start to finish
They deal with insurance companies for you
They help with tedious paperwork
They help negotiate your settlement
They help to make sure your car gets fixed
They help negotiate your bills for you
Peace of mind-accidents are traumatic and not having the added headache of figuring out how to pay for your own care is priceless
While getting an attorney may seem like more of a hassle in an already overwhelming situation, we do feel that it is in our patients' best interest so they can focus on their recovery.
If you or someone you know has been in an accident and would like to come get an evaluation, please call (714) 730-2225 or contact us here.